FREE DELIVERY. NATIONWIDE!

RETURN & EXCHANGE WITHIN 30 DAYS

100% CUSTOMER SATISFACTION GUARANTEED
PATIO FURNITURE COVER STORE
Dola Patio was established with the promise of providing highest quality patio furniture covers that simply work. No matter your physical location!
Our products are super heavy duty, reliable, long-lasting, thick, made with double stitching, breathable, strap-able, multi-layers of thick 100%-Polyester fabric, rainproof, UV proof and much more!
Dola "Premium" Brand Products
Features & Benefits - Premium Patio Furniture Covers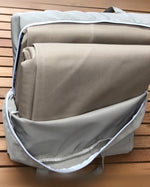 Product Package
Receive Your Cover In Style! Our Covers Are Shipped In Reusable Bags That's Made With Carry-On Straps
3-LAYERS OF HEAVY DUTY FABRIC
All our patio furniture covers are manufactured to the highest standards. Each cover is made with high quality multi-layer polyester-spun fabric with vinyl backing. Fabric is double stitched for maximum durability and performance. These features combined offer long lasting life expectancy.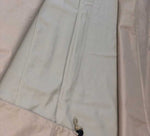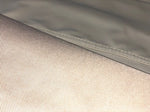 DOUBLE THE STITCHING
These covers are also double stitched providing maximum strength and long-lasting no matter the climate. 
TIGHTENING STRAPS
An enhanced feature to help keep everything tucked in the case of windy days.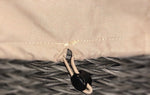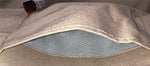 BREATHING MESH
All covers are designed with breathing mesh. This feature helps keep humidity to the lowest levels possible, hence, your patio furniture will always remain dry. Total 2 avaialble on larger sectional covers. 
HANDLES
Enhanced heavy-duty handles available to ease the process of dressing and undressing your patio furniture. Total of 4 handles available on all sectional covers (2 on each side). Certain dining & sofa set covers also come with 4 total handles.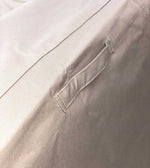 BUCKLES
Great for any patio furniture with legs. Another great feature to help keep your patio furniture cover in its place during windy days and/or rain/snow storms. 
DOLA PATIO
Our covers are high quality, durable, made for residential and commercial use, highly fade resisting, super heavy duty with multi-layer thickness in polyester-spun fabric with vinyl backing,